Celebrate I Love to Read Month with special activities every Saturday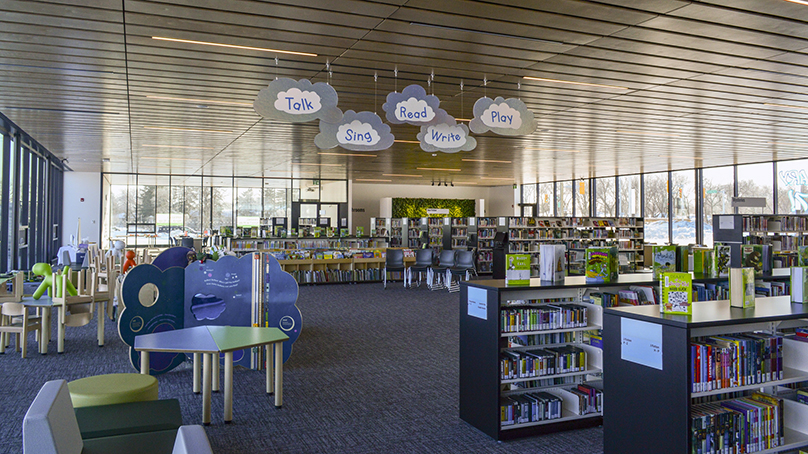 Take Your Child to the Library Days are back and bigger than ever at Winnipeg Public Library, with musical performances and programs taking place every Saturday in February. If you're looking for something fun, free, and family friendly to do this month, consider stopping by one of our branches.
"We encourage families to visit a Winnipeg Public Library branch to take part in all the fun activities we have planned for Take Your Child to the Library Days throughout February as we celebrate I Love to Read Month," said Alix-Rae Stefanko, Administrative Coordinator of Youth Services.
We're offering over 35 programs for children and their families to spark learning through reading and creative play, making it an ideal time to discover all the library has to offer.
Activities will vary by branch and range from activity stations and Duplo® storytelling to musicians. A bilingual performance will also be available at Bibliothèque de Saint-Boniface.
Children can get their very own kid's library card and discover book displays all month long.
Families can also visit Millennium Library any time during operating hours from February 10 – 28 to interact with the bilingual StoryWalk® Sometimes I Feel Like a Fox / Parfois je suis un renard by Danielle Daniel.
"StoryWalks® are one of our most popular activities," said Stefanko. "Children and their families will enjoy moving throughout the library, reading or listening to one illustrated panel of the book at a time."
Saturdays aren't the only day with family-friendly activities. Every day there is a variety of free programming for all ages at library branches across Winnipeg.
Make sure to check out the full list of programming before heading to the library.
Libraries, recreation and leisure