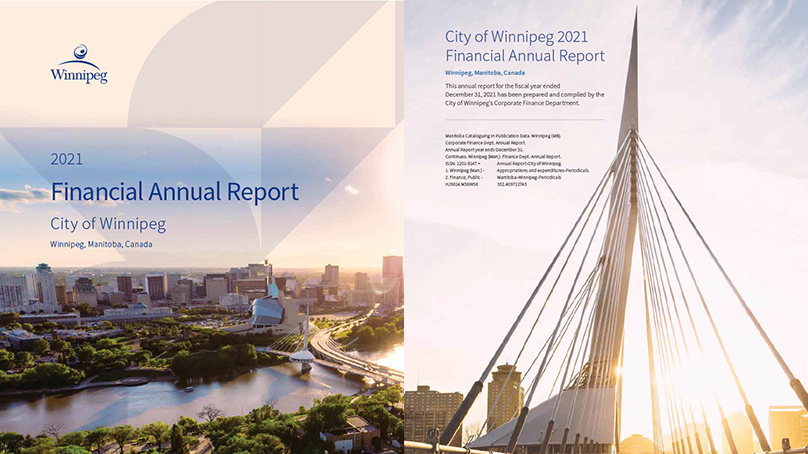 For the fifth consecutive year, our Annual Financial Report has received the Canadian Award for Financial Reporting from the Government Finance Officers Association of the United States and Canada.
In addition to detailing our financial situation, our Annual Financial Report highlights improvements we're making to our services, investments in our infrastructure, and shares interesting facts and statistics.
"To receive this award for a fifth consecutive year shows our dedication to making our Annual Financial Report as easy to read as possible," said Catherine Kloepfer, the City's Chief Financial Officer.
We hope people take the time to read the report to gain a greater understanding of the city they live in.
Our 2021 Annual Financial Report was reviewed by an impartial committee which determined it was designed in a way that clearly communicates our financial story and motivates people to read the report.
The Canadian Award for Financial Reporting program was established to encourage municipal governments to publish high quality financial reports and to provide peer recognition and technical guidance for those preparing these reports.
To be awarded a Canadian Award for Financial Reporting, we must publish an easily readable and efficiently organized annual financial report according to the program's standards.
It must also go beyond the minimum requirements of generally accepted accounting principles and demonstrate an effort to clearly communicate our financial picture, enhance an understanding of financial reporting, and address the needs of anyone reading it.
Celebrating City employees Other City information