The certification process began in 2018 and is very important milestone on our journey towards a safer workplace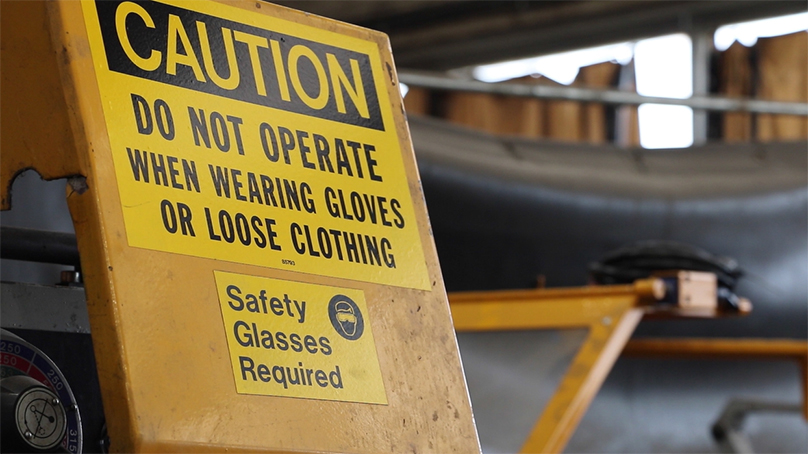 Our dedication to the health and safety of our employees has led to us becoming the largest workplace to achieve SAFE Work Certification in Manitoba. With a workforce of over 10,000 and a wide-range of departments with a variety of potential safety risks, this certification is especially meaningful for us.
"Our journey to SAFE Work Certification has been beneficial from both a program and culture perspective, and continues to showcase the efforts our leaders, employees, and safety and health committees make every day to keep our workplace safe," said Kent Blackmon, Organizational Safety Services Manager.
This is a very important milestone on our journey towards a safer workplace.
Final areas of our organization to be certified included Winnipeg Fire Paramedic Service as well as the Water Treatment Facilities, Pollution Control Centers, and Regional Collections areas of the Water & Waste Department. We received official City-wide certification on April 15, 2023.
"This represents a tremendous investment of time and effort on the part of everyone involved – and we believe that certification will make a real difference to employees' safety and well-being," said Michael Jack, the City's Chief Administrative Officer.
With better systems and practices in place, we now have to foster continued awareness and vigilance in every department.
We began the road to SAFE Work Certification in 2018. Each year since then, different areas of our organization have undergone an intensive audit process to receive individual certification. It involved closely examining all of our safety plans to ensure effective systems are in place to prevent hazards.
"This wouldn't be possible without the commitment of our 37 safety and health committees and their over 400 members, who promote safety, health, and wellness in the workplace every day," said Blackmon.
We need the ongoing efforts of our employees, leaders and safety and health committees to continue to strengthen our safety culture and prevent occupational injury and illness.
We are also the first Workers Compensation Board individually-assessed organization in Manitoba to achieve SAFE Work Certification.
SAFE Work Certified is the standard for safety and health certification programs in Manitoba and is offered by industry-based safety programs and associations. This certification ensures consistent application of effective safety and health management practices, which leads to fewer injuries and illnesses for workers.
Celebrating City employees Other City information