The City of Winnipeg received four 2023 Business and Professional Excellence awards from the Chartered Professionals in Human Resources (CPHR) Manitoba.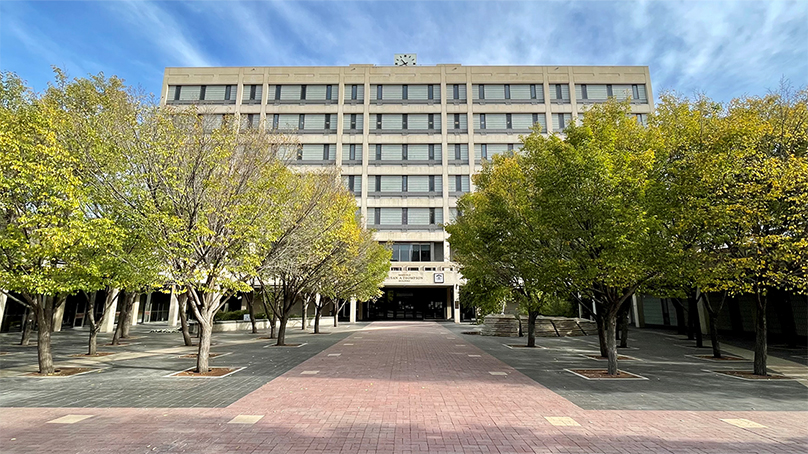 Our commitment to building a workforce reflective of the community we serve and supporting our existing employees has been recognized by the Chartered Professionals in Human Resources (CPHR) Manitoba. We're proud to have received four HR Excellence Awards earlier this month, which highlights the work we've been doing in the area of Equity, Diversity, and Inclusion (EDI) and human resources (HR).
The Diversity Dashboard, led by HR and the Equity Office, as well as the Innovation and Technology Data Science Team, won the Ascent Award, which highlights investment in leadership and talent development driven by data. It's designed to provide our leaders with access real-time diversity demographic information which can be used to measure gaps in representation and be applied to inform EDI programs and initiatives across all city departments. It can also track that progress to ensure we are moving in the right direction.
"Our HR teams, including the Equity Office, are working with city departments to identify and increase representation within the City's workforce and we could not have done this work without the support of the Data Science Team in IT Services." said Angie Cusson, Director of Human Resource Services. "It's wonderful to see the teams responsible for this work recognized by their peers in the HR community."
To help reduce barriers facing prospective firefighters and increase diversity with the firefighting profession, the Winnipeg Fire Paramedic Service (WFPS) launched the Diversity and Equity Fire Training (DEFT) program in 2021. This successful program received the Impact Award for making work more meaningful and engaging.
"I'm so grateful to see the DEFT program recognized for its success," said Christian Schmidt, WFPS Fire and Paramedic Chief.
"Winnipeg's first responders are a critical part of our community and it's important that WFPS helps reduce barriers for prospective firefighters, with the goal of having a workforce that more closely reflects the makeup of our very diverse community."
DEFT is open to applicants in equity groups including women, Indigenous (Métis, Inuit, and First Nations) people, newcomers, racialized people, people who identify as 2SLGBTQQIA+, and people with a disability. The program is now in its second year.
The DEFT program highlights one of Chief Schmidt's priorities: enhancing workplace culture at WFPS.  Having more diverse candidates means our frontlines will include people from different backgrounds, people with new ideas and ways of thinking. This will only make our workplace stronger and better able to serve Winnipeg residents. He received the Visionary Award from CPHR Manitoba, which is presented to executives who endorse, support, or champion the HR function within their organization.
"While I'm honoured to receive this award, it really is a team win for WFPS," he said.
There is still work to be done, but our department has made a commitment to transparency, both internally and externally, and I think this is just one way we can see we might be moving the needle.
We're also proud of Corinne Pierce, WFPS' Human Resource Manager, who received the Momentum Award. That award is given to an experienced HR professional who has established their expertise and leadership, become a trusted resource to their colleagues, and are moving long term priorities forward.
Our EDI Policy and Strategy as well as Equity Office was a finalist for the Unity Award for advancing diversity, inclusivity, and accessibility at work. The policy and strategy were approved by City Council in 2021 and guides the Equity Office's work across our organization.
The awards were handed out during the CPHR Excellence Awards Gala on April 20, 2023
Celebrating City employees