Work is underway to replace a sewer line between Kildonan Park and Fraser's Grove Park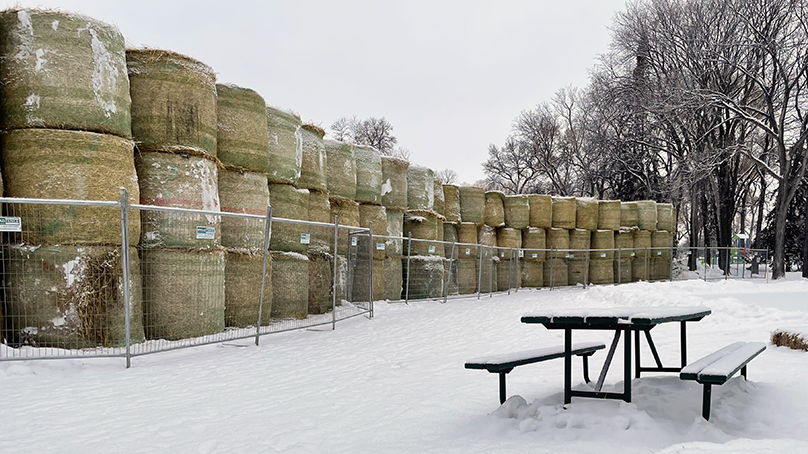 Bales aren't something you'd typically find in a city park, but that's just what you'll see in Kildonan Park and Fraser's Grove Park for the few weeks.
The unusual sight has an important purpose. They bales have been stacked to form walls approximately five metres tall to help minimize the sound from a sewer repair project.
Crews will be working to replace an existing sewer that crosses the Red River with a new sewer between the two parks in the north part of Winnipeg.
Reducing the noise impact to the nearby neighbourhoods was important since the work is expected to take place around the clock. The method used to achieve that was up to the contractor.
This project isn't unusual for us. Each year, thousands of metres of old sewer mains are repaired or replaced to ensure the sewer service continues to be available, reduce sewer backups, and help protect the environment.
While the parks will remain open during this work, we ask that people stay away from the construction sites for safety reasons.
Water and waste