Residents are reminded to license their pets to help protect them in case they get lost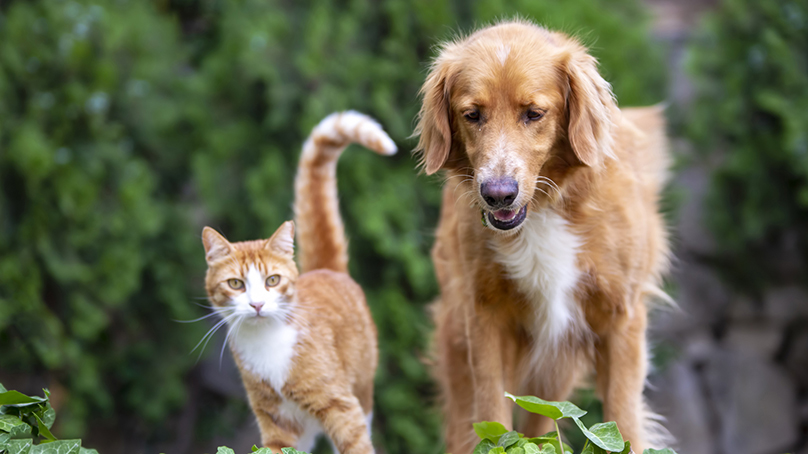 It's a tie for the top dog of dog names in 2022. Bella and Charlie were the most popular dogs name in Winnipeg, with 616 pooches licensed with each of the names. The next most popular name was Luna, with 519.
The same three names are also the most common for cats, just in a different order. Luna tops the feline list with 306 licenses issued, followed by Charlie (167) and Bella (161).
As for the most popular breeds, the Labrador Retriever is the most common in Winnipeg with 6,401 of that type of pooch registered. No one particular cat breed tops the list, instead there are 21,906 domestic short hair cats registered in the city.
Top dog names
Bella (616)
Charlie (616)
Luna (519)
Molly (428)
Bailey (417)
Daisy (393)
Max (389)
Lucy (380)
Cooper (329)
Buddy (314)
Top dog breeds
Labrador Retriever (6,401)
German Shepherd (5,336)
Golden Retriever (3,483)
Shih Tzu (2,767)
Siberian Husky (2,526)
Border Collie (1,743)
Chihuahua (1,705)
Yorkshire Terrier (1,281)
Pomeranian (1,163)
Terrier (1,129)
Top cat names
Luna (306)
Charlie (167)
Bella (161)
Max (149)
Lucy (145)
Milo (144)
Lily (136)
Oreo (133)
Buddy (132)
Smokey (132)
Top cat breeds
Domestic short hair (21,906)
Domestic medium hair (3,451)
Domestic long hair (1,539)
Siamese (828)
American short hair (640)
Ragdoll (233)
Maine Coon (227)
Russian Blue (124)
Himalayan (116)
Persian (9)
Animals and insects