The new Annual Winter Route Parking Ban replaces the Annual Snow Route Parking Ban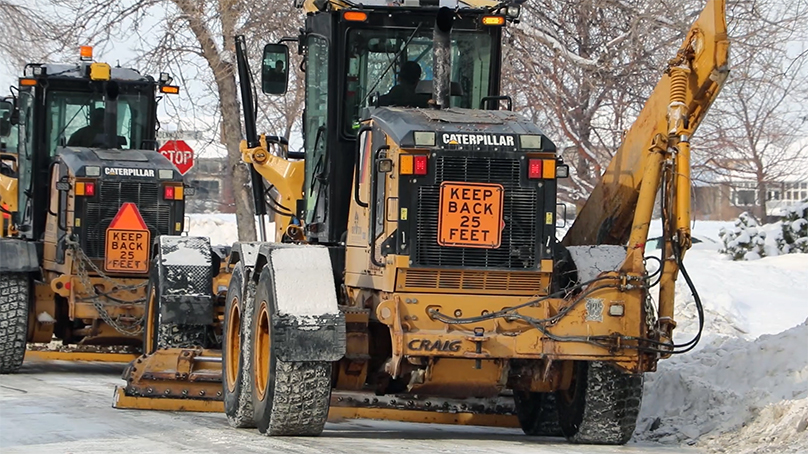 Snow in Winnipeg is a given. What is difficult to predict is unseasonable weather, such as an early or late start or end to the winter season.
While we're prepared to tackle any weather that comes our way, the previous Annual Snow Route Parking Ban didn't take account for winter conditions that set in before December and after February.
That's one of the reasons that ban has been replaced by the Annual Winter Route Parking Ban. The name isn't the only thing that has changed.
Start and end dates
Unlike the previous ban, the Annual Winter Route Parking Ban does not have a set start and end date. Instead, it depends on weather conditions and forecast. It can now go into effect on or at any time after November 1 and we will provide seven days' notice before that happens.
This means if the ban takes effect on November 1, we would declare the ban on October 24.
We will provide that notice on the Know Your Zone mobile app, our social media platforms, on our snow website, and let the media know. We will also place flyers on the windshields of vehicles parked on designated routes with the highest overnight parking use before the ban goes into effect.
The ban will be lifted in spring when it is no longer needed operationally. If required, it can remain in place until the end of April. Under the previous ban, it was automatically lifted at the end of February.
Street signs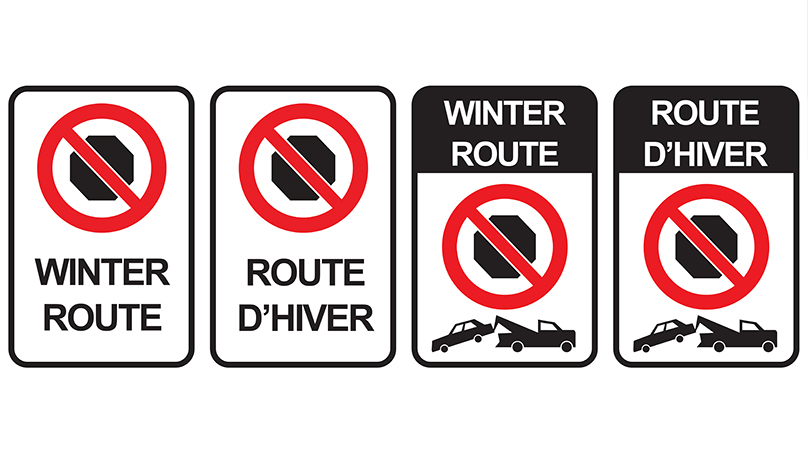 Another change is all routes previously designated as a "Snow Route" will now be called a "Winter Route".
Crews are in the process of updating all the Snow Route signs in Winnipeg to now read "Winter Route". Since there are thousands of these signs, it will take us several months to get to each sign.
This means if you encounter either sign, they mean the same thing. You can't park there while the Annual Winter Route Parking Ban is in effect.
You can find out if a street is a Winter Route by using our online address lookup tool, the Know Your Zone mobile app, our interactive Winter Route map, or contacting 311.
No parking times
What hasn't changed are the hours the Annual Winter Route Parking Ban is in effect for. Once declared, you cannot park on Winter Routes between 2 a.m. and 7 a.m.
This helps ensure critical routes can be cleared and treated for ice control quickly and efficiently for emergency vehicles to safely navigate throughout the city.
If vehicles are parked overnight on designated routes, they may receive a ticket and tow.
Sometimes a snowstorm is so significant, our snow clearing crews need extra time to do the job. In that case, an Extended Winter Route Parking Ban can be declared to restrict parking on Winter Routes beginning at midnight instead of 2 a.m.
The easiest way you can stay up to date on our snow clearing operations and what bans are in place is by downloading and using the Know Your Zone mobile app. You can also find information on our snow website and by contacting 311.
Homeowner, renter and business information Transportation and streets