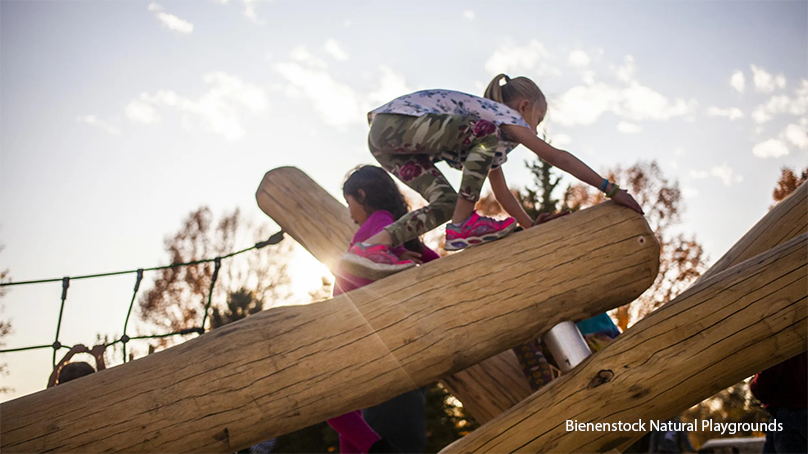 We're rolling out the red carpet for a couple guests with big ideas.
ParticipACTION and Bienenstock Natural Playgrounds are coming to Winnipeg to host an idea jamming session for a ParticiPARK at Sergeant Tommy Prince Place.
ParticiPARKS are inclusive and accessible outdoor physical activity and recreation spaces. ParticipACTION is designing these new playgrounds for select communities across the country as part of a pilot project funded by the Public Health Agency of Canada.
They're designing a concept for us to consider installing as part of our improvements to the recreation area at the Old Ex Campus/Sergeant Tommy Prince Place. But, before they do, they need to hear what the community wants and needs from the space.    
That's where you come in.
If you live in the nearby community or have an interest in this project, come by the outdoor space at 90 Sinclair Street on September 16 anytime between 10 a.m. and 2 p.m. to brainstorm what the ParticiPARK could look like.
The event will take place rain or shine. There will be food and fun activities for everyone. Community members of all ages are welcome.
ParticipACTION will share information about the ParticiPARK concept and engage community members in activities that help define what you want to see in the park space.
They will build a design based on what they hear at the event and other stakeholder sessions with what we heard during previous phases of engagement on the outdoor space. The design will be available after the session for further input as they move it towards potential construction at a later date.
Learn more about the City's plans to renew the Old Ex Campus here.
Libraries, recreation and leisure