Select libraries equipped with lamps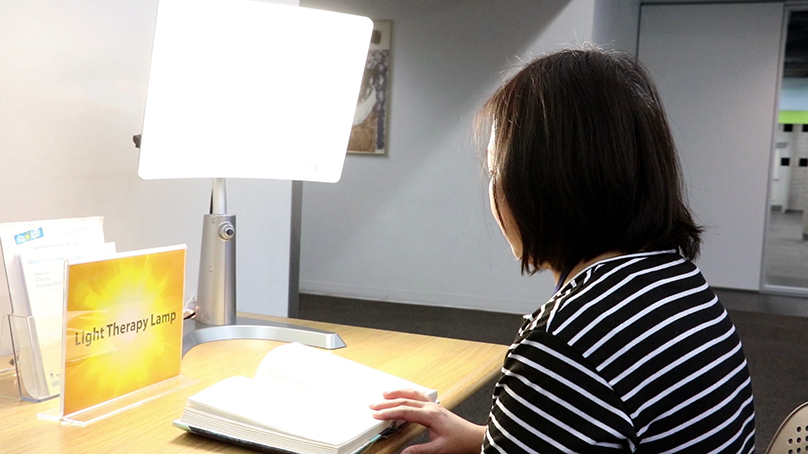 If the winter months have you experiencing Seasonal Affective Disorder, Winnipeg Public Library has an option that might work for you.
Full spectrum light therapy lamps are available to be used for free at select libraries during regular hours.
They are intended to help alleviate some of those symptoms you might get when it starts to get darker a little bit earlier and the sun doesn't get up quite as early and we have days when it's snowy and cloudy. 
The lights were initially installed in two libraries in 2016 and can now be found in St. James-Assiniboia Library, St. Boniface Library, Harvey Smith Library, and Millennium Library (currently only open for holds pickup and return services only).
It is recommend first time lamp users should spend between 15 and 20 minutes beside the light to start. Lamps cannot be booked. If they free, you are welcome to grab a seat, maybe grab a book or magazine to flip through beside the light. 
Full spectrum lights are not for everyone, including people with glaucoma, cataracts, or bipolar affective disorder. You should consult your family physician before considering light therapy.
If you or someone you know is struggling or is in crisis, you are not alone. The Manitoba Suicide Prevention and Support Line is available 24 hours a day and can be reached at 1‑877‑435‑7170.
Originally posted on January 21, 2019
Libraries, recreation and leisure