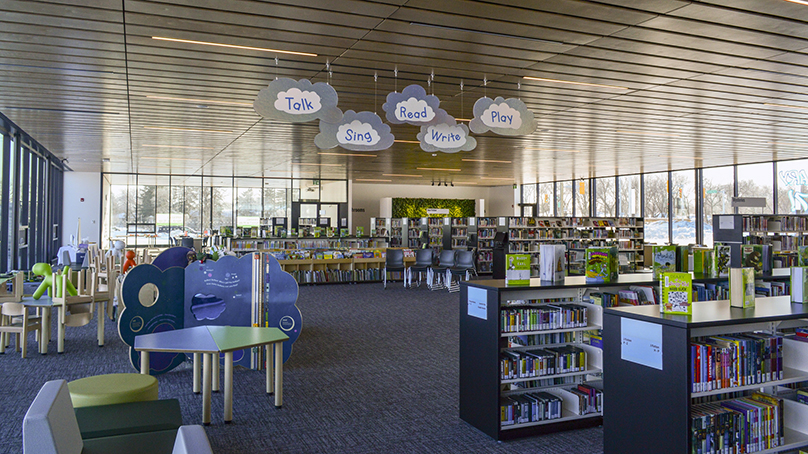 Going on a Manitoba Safari, programming a mouse to find cheese, and writing rap music are just some of the things you can do with the kids this spring break.
We have plenty of free programming to help you stay busy March 26 - April 1.
Visit the library
Library branches have many  spring break programs and special events happening throughout the week for both kids and teens.
With sessions ranging from Codemakers Jr. to We Dig Dinos for kids and Hidden Poetry to H2O Science, there is something to interest every child. Just keep in mind that registration is required.
You don't have to be signed up for a program to visit our library branches. Stopping in and checking out some books can also be a fun way to spend some time during spring break. Library cards are free to all Winnipeg residents.
Priceless Fun
Our Priceless Fun brochure organizes free activities by neighbourhood. Flip through the Winter & Spring edition to see what might be happening at your local recreation centre. Registration isn't required and you can just drop in to take part in activities like various sports, crafts, and video games.
Please note, some drop-in locations will not be operating during spring break so make sure to check the brochure for locations, dates, and times they will be open.
Our indoor pools also offer free swim times. You can check the schedule posted on each pool location's webpage for when free swim takes place during spring break.
Get outside
The changing weather means our winter activities have started to wind down for the season, but there is still a lot you can do in our parks. Why not visit a park you've never been to and check out the playground or explore the walking trails.
This is a great way to not only spend some time but also burn off some of that spring break energy.
Get creative
Our popular Anti-Racism Art Contest is back. This is an opportunity for children and youth to be creative and share their knowledge and feelings about how to be inclusive and create welcoming spaces for their peers.
It is open to anyone in Kindergarten to Grade 12. The selected artwork will appear on the cover of the Priceless Fun brochure. Make sure to review the rules before entering. The deadline to submit artwork is April 14, 2023, so spring break is a great opportunity to get your child's entry ready.
Libraries, recreation and leisure Parks, trees and the environment