Jet was refurbished and painted to honour the Red Knights
It's not unusual to see planes fly over Portage Avenue, but a bright red jet is quite the eye-catching sight.
The T-33 jet is back on display in Woodhaven Park and sporting a new paint job after being refurbished during 2018.
The T-33 jet was first installed in Woodhaven Park along Portage Avenue near the Grace Hospital in 1967. It was part of a project used to mark Canada's Centennial.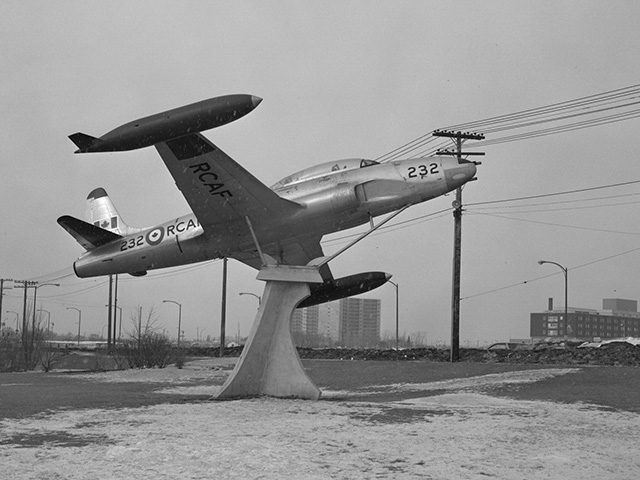 "At that time it had the colours of the Golden Centennaires from the Canadian Air Force Aerobatics Team," said Bell. The Canadian Forces Snowbirds eventually replaced the Golden Centennaires.
The plane had some maintenance done over the years, however the recent work was extensive.
"The plane was demounted," said Bell. "We were lucky we did that because we found the structural supports were starting to fail."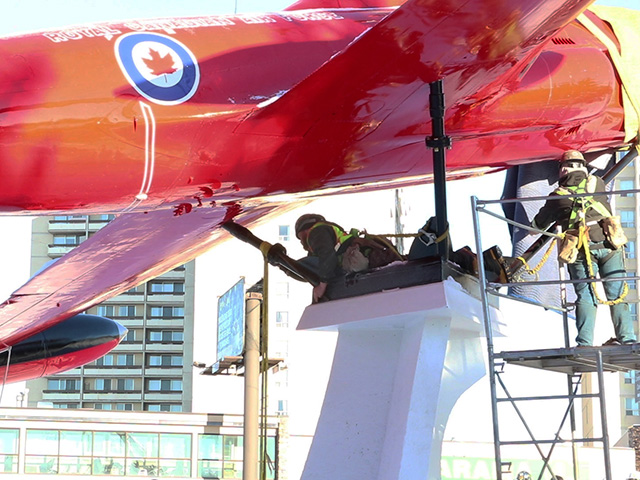 The concrete pedestal has since been repaired and the support arms were re-welded. The aircraft also received some body work.
Through the process, the City worked with the military as well as a local family who had a personal connection to the aircraft.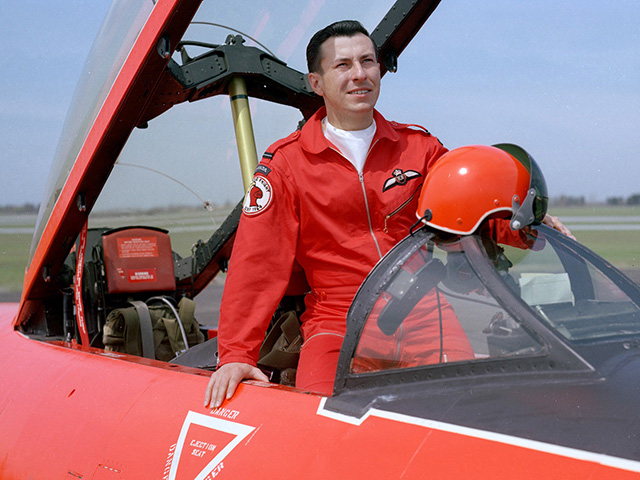 Bill Slaughter was from Winnipeg and was a Red Knight aerobatic pilot with the Royal Canadian Air Force. The new paint job on the T-33 jet pays tribute to Slaughter.
"It is quite unique to have someone who flew this from here," said Bell. "Slaughter had flown a plane like this in the 1963/1964 season."
Bell said in his 25 plus years with the City of Winnipeg, this project is one of his favourites.
Bell hopes residents will continue to appreciate the T-33 jet for many years to come thanks to the refurbishment.
"It's a neat piece of Winnipeg's history," he said. "It's really something to be proud of."
Parks, trees and the environment