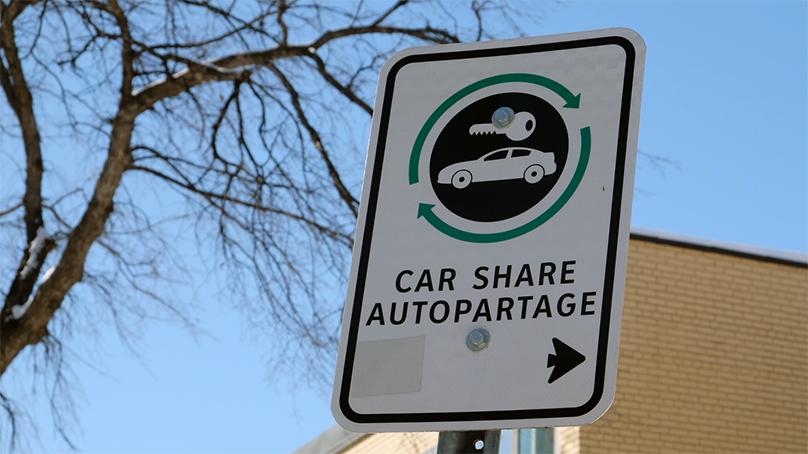 Winnipeggers who commute by carsharing may notice some new vehicle locations, as carshare companies are now able to apply for access to on-street parking spaces.
Carsharing allows multiple customers to access a fleet of shared vehicles on an as-needed basis, creating a convenient alternative to owning a personal vehicle.
"Carsharing offers a viable alternative to personal vehicle ownership and reduces the demand for on-street parking," said Ron Maxwell, Manager of Facilities & Operations with the Winnipeg Parking Authority.
"Providing dedicated on-street spaces for carshare vehicles will help reduce traffic congestion and improve travel times for all drivers."
In addition to reducing demand for parking spaces, carsharing can also help reduce harmful greenhouse gas emissions.
"Winnipeg's Climate Action Plan aims to move Winnipeggers away from personal vehicle travel, which currently accounts for over 80 percent of weekday trips in the city," said Lindsay Mierau, the City's Manager of Sustainability.
"Carsharing, along with other sustainable modes of travel such as public transit or active transportation, is a great way to reduce your personal carbon footprint."
We piloted allowing access to on-street parking spaces for carsharing as part of a two-year pilot project, which is now a permanent program. The initial spaces are for Peg City Car Co-op customers, and can be found at:
Going forward, any carsharing organization can apply for a permit to have a designated on-street space. To access a vehicle in a given space, customers must contact the carshare company indicated on the parking signage.
Parks, trees and the environment Transportation and streets