Our Equipment Operator Training Branch instrumental in vehicle and machinery education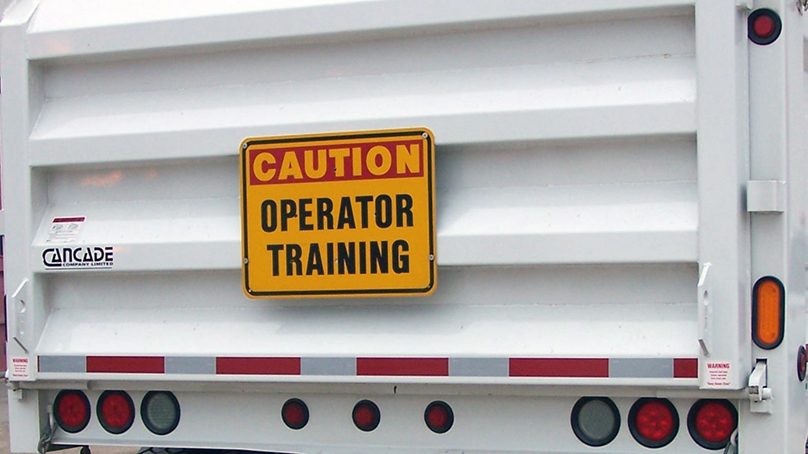 From outfront mowers and sidewalk plows to aerial bucket trucks and road graders, we have a lot of different vehicles, but safety is always the priority when our employees are behind the wheel.
Our employees operating the majority of our vehicles or powered mobile equipment are required to complete training through our Equipment Operator Training Branch. They provide comprehensive training programs based on our policies and Safe Work procedures, the Manitoba Workplace Safety and Health Act and regulations, and manufacturers' specifications.
"Our field instructors providing the classroom and practical hands-on training have years of experience operating the equipment they are teaching," said Maggie Pammer, an Equipment Operator & Trades-person Instructor.
"In addition to the formal training, our instructors are also coaching employees along the way, and that is an incredibly valuable experience."
Last year, we became certified to deliver Class 3 road tests with air endorsement, on behalf of Manitoba Public Insurance (MPI). We received the prestigious certification after months of intensive training with MPI. This means we are able to administer road tests to our employees on site when it is convenient in their work schedule, instead of having to book appointments with MPI. This also results in cost savings for us, and therefore the taxpayers.
"We strive to deliver training in the most efficient and innovative way possible and this certification is a huge leap forward for us and speaks to the high level of training we are able to provide our employees," said Leanne Guertin, an Equipment Operator Training Consultant.
To further emphasize the importance of safety, we recently formalized all the training and requirements in the new Safe and Responsible Driver Administrative Standard, which all employees must follow when operating our vehicles or equipment. This includes Driving the City Brand training, which educates drivers about how their driving skill, attitude, and behaviour can affect public perception of the City of Winnipeg.
"We're promoting safe and responsible driving through this standard and want to make sure our employees have the necessary information, tools, and training to safely do their work without safety incidents," said Kent Blackmon, our Organizational Safety Services Manager.
"We are also emphasizing how to avoid unnecessary emissions as well as reminding employees of the importance of being good representatives of the City in all aspects of their jobs, including while behind the wheel."
We have approximately 2,200 vehicles and range of specialty equipment that is managed by our Fleet Management Agency.
Celebrating City employees Transportation and streets