Museum shortlisted for a Spirit of Winnipeg award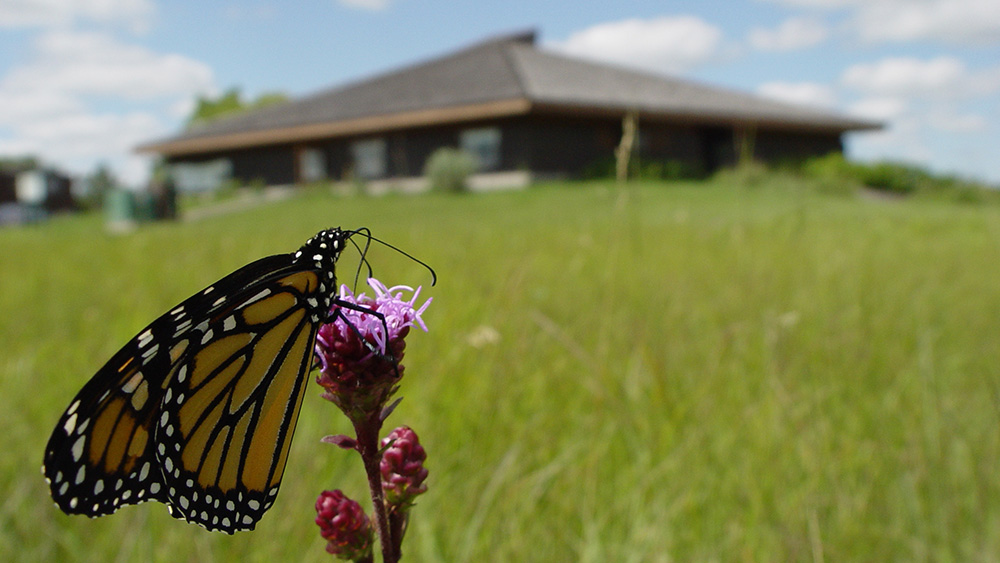 It's a place where you can snowshoe or stroll through a tall grass prairie preserve, learn about wildlife that call Manitoba home, and celebrate the Monarch butterfly.
The Living Prairie Museum prides itself on educating people about the ecosystem they are a part of.
It's that emphasis on the environment that caught the attention of the Winnipeg Chamber of Commerce.
The museum was shortlisted for one of the Chamber's Spirit of Winnipeg Awards which highlights local organizations working to make Winnipeg better.
"Everyone that was nominated is doing great work for the city," said Sarah Semmler, the Living Prairie Museum's Director.
Living Prairie Museum was one of three finalist organizations nominated for the Environment and Energy award. The category recognizes leadership in conservation, waste reduction, and efficiency efforts that advance ecological stewardship.
Even though the museum didn't win this time, Semmler said the nomination helps highlight the important work being done to preserve the tall grass prairie.
The museum offers a variety of school programs on environmental education. Depending on the time of year, employees will visit classrooms to hold presentations or students will visit the museum.
This is the second recognition for the Living Prairie Museum in just a few months. In 2018, the Living Prairie Museum received a Star Attraction designation.
"It is very special," said Semmler. "It is a great opportunity to make people more aware of our location, what we do, and this very endangered habitat."
The Living Prairie Museum sits on a 12 hectare preserve set aside in 1968. It features more than 160 species of prairie plants. Visiting the museum is like taking a glimpse back in time.
It is free to visit the museum, located at 2795 Ness Avenue.
The Interpretive Centre is open Sundays in May and June, and is open daily in July and August. Hours of operation are 10 a.m. to 5 p.m., and the trails are open from dawn until dusk.
Celebrating City employees Parks, trees and the environment