Gardens planted in 2023 include sacred medicines used in traditional healing and ceremonies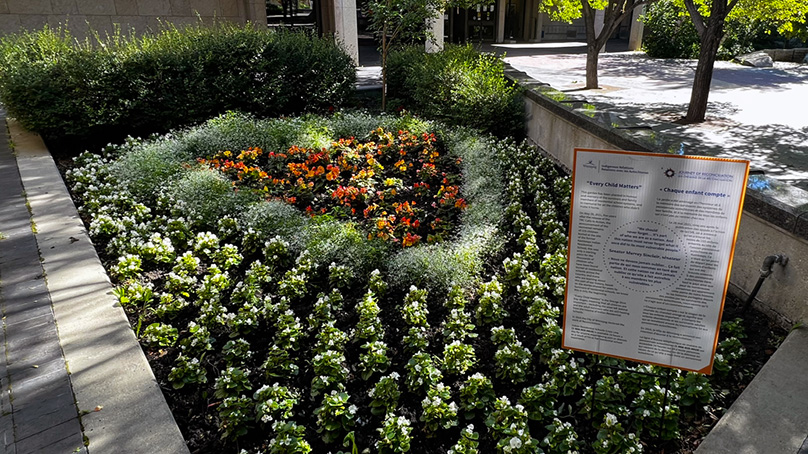 In Winnipeg and across Turtle Island we commemorate Canada's third annual National Day for Truth and Reconciliation on September 30.
This day gives us a timely opportunity to pause, listen to the Survivors' stories, and reflect on their significance for all of us.
On this day, we give special thanks for the courage and tenacity with which Survivors work to preserve Indigenous languages, spirituality, and traditions despite residential schools' concerted attempts to destroy them.
We also remember those who never returned home from residential schools, and those whose lives were cut short as a direct result of the harms they experienced.
One way we are working to increase awareness of Indigenous knowledge and wisdom is by planting gardens at City Hall each year.
In 2022 and 2023, an orange heart garden was also planted within the City Hall courtyard to honour and remember the survivors and family members of the residential school system, and in memory of all the children who didn't make it home.
The flower garden planted on the west side of City Hall honours the Medicine Wheel, which is used as a holistic teaching tool. It consists of four quadrants that relate to the four directions:  east, south, west, and north.
Each direction is represented by specific teachings and emblems, such as four colours, four seasons, and the four stages of life. The circle symbolizes and resembles many cycles in the natural world and is a symbol of equity - all our relations.
The medicine garden is also planted every year to honour the Medicine Wheel, and to grow sacred medicines associated with directional teachings. 
The medicines -  tobacco, cedar, sage, and sweetgrass - have physical qualities for medicinal purposes, and a spiritual aspect used in traditional healing and ceremonies.  Care and attention are given when harvesting the plant to leave behind the roots so that it can continue to grow year after year.
These gardens will be replanted annually at City Hall for Winnipeg residents to observe and enjoy.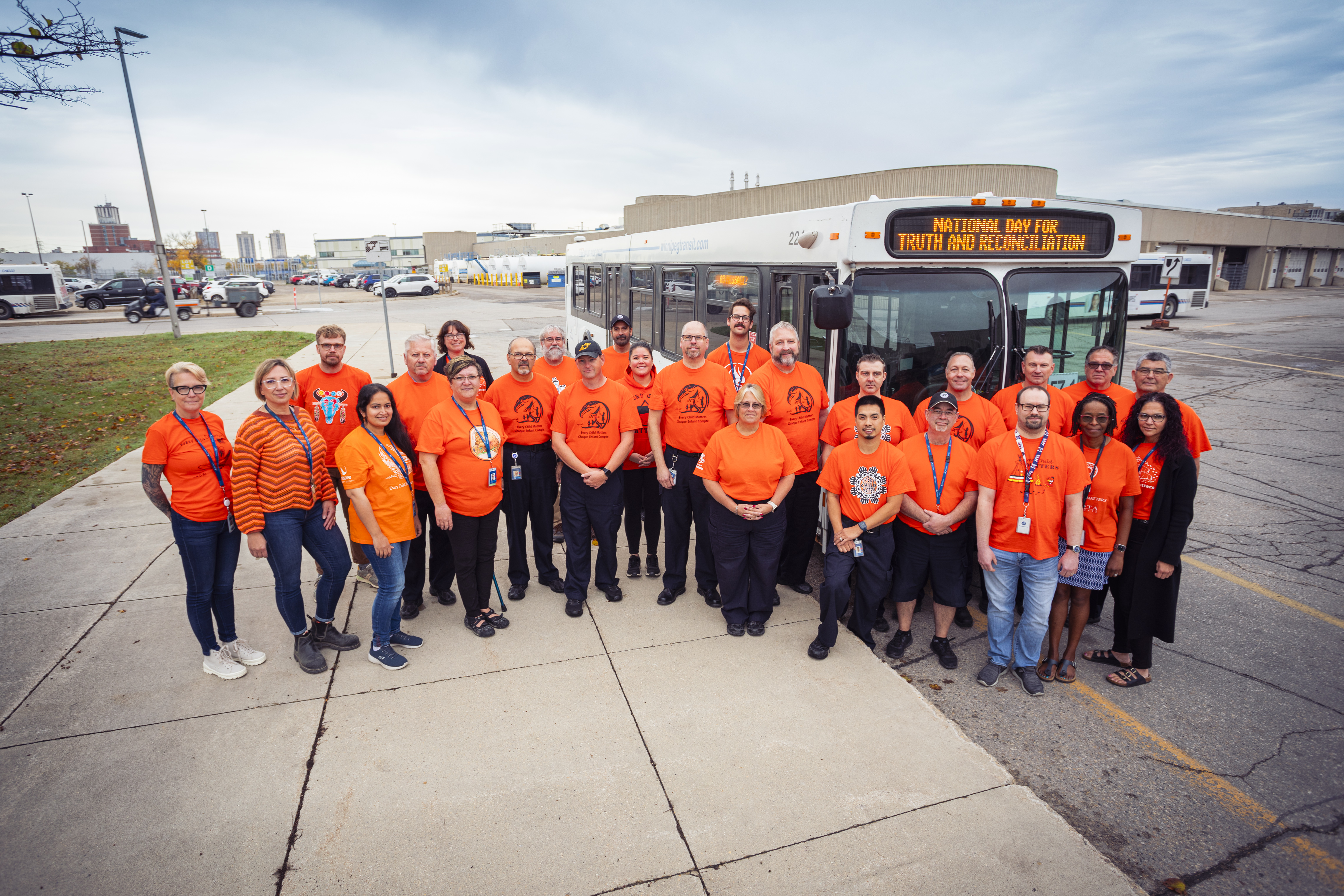 City staff are also encouraged to show support for Survivors and those impacted by intergenerational trauma by wearing orange shirts on September 30 and the previous work day.
To learn more about National Day for Truth and Reconciliation, visit the Winnipeg Public Library's curated information guide.
Originally published on September 29, 2022.
Celebrating City employees Parks, trees and the environment