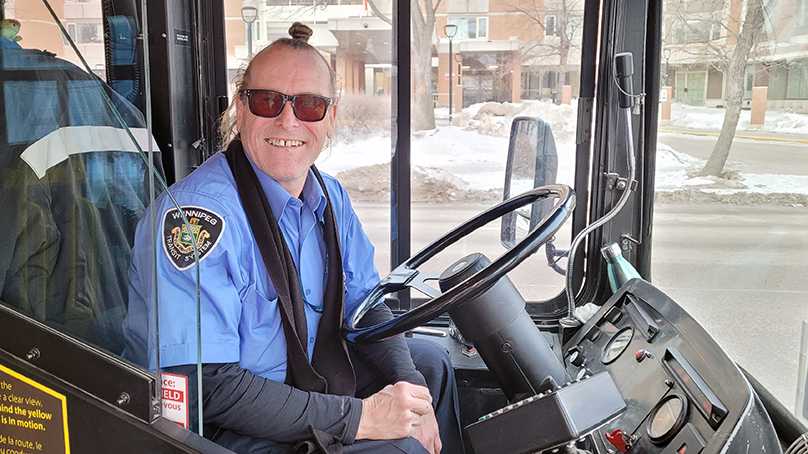 A Winnipeg bus operator is being appreciated on social media for his positive energy behind the wheel.
A recent photo of Winnipeg Transit Operator Joseph Fullmer was shared and liked hundreds and thousands of times on Facebook.
The post gave him kudos and Winnipeg bus passengers continue to share gratitude on social media for Fullmer and other Operators for their customer service. 
The appreciation is well timed. Saturday is the annual Transit Operator and Employee Appreciation Day, and Winnipeg buses will be lit up for the occasion on both Friday and Saturday.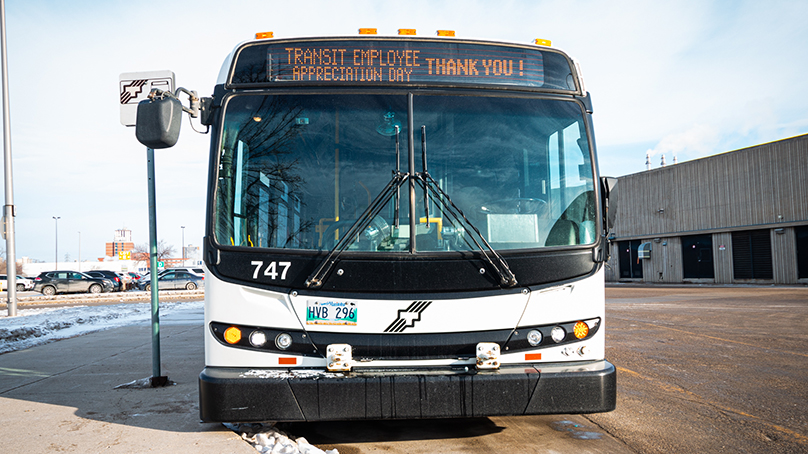 You can share your thanks for transit employees by posting to social media using the hashtag #ThanksTransit.
Remember to thank Transit Operators throughout the year by being kind and courteous on buses. Or in other words, by spreading positive energy.
Celebrating City employees Transportation and streets