Nearly 7 tonnes of compost collected in program's first 8 months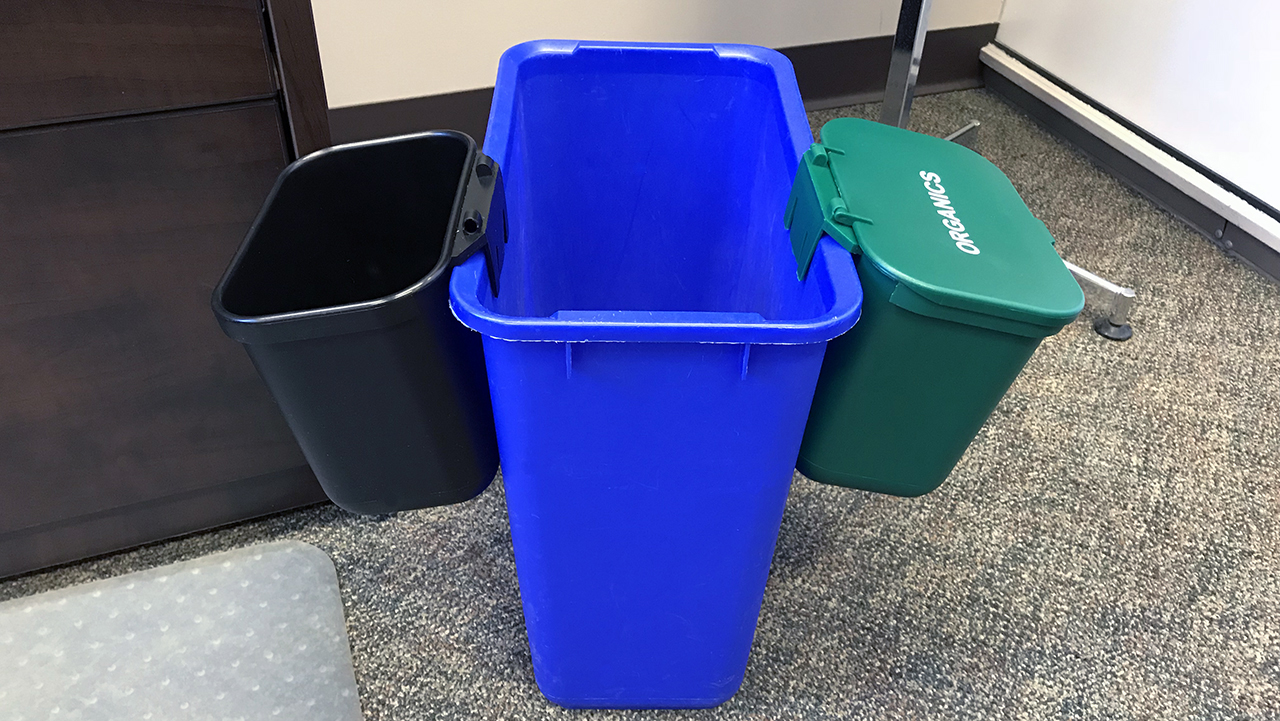 By separating out coffee grounds, food scraps, and paper towels, City Hall employees have helped divert 6,980 kilograms of compostable materials from the landfill in just a few months.
In November 2018, employees in the Council Building and Susan A. Thompson Building began using small green buckets to collect compost at their work stations as part of a new initiative.
"The amount of compost collected in the first eight months of the program works out to be the equivalent of avoiding about 6 tonnes of carbon dioxide equivalent," said Lindsay Mierau, the Office of Sustainability's Environmental Coordinator.
"This works out to be equivalent of removing one passenger car from the roadway each year."
The program is part of the City's Corporate Waste Reduction Strategy which aims to divert more office-level waste from the landfill.
Mierau said this program has led to positive behaviour changes outside of the office as well.
"Some employees have told us they pay closer attention to their waste habits at home and have made more environmentally conscious decisions as a result of this program," she said.
City Hall isn't the first civic building to participate in a compost program. Since 2015, Planning, Property, and Development employees at Fort Garry Place have been composting. In the first four years of that program, more than 23,000 kilograms of organic material has been diverted. Other civic offices have also reached out to Mierau interested in incorporating the green initiative in their workspace.
Celebrating City employees Parks, trees and the environment Water and waste