Know Your Zone app helps residents know when their residential street is scheduled
With a crew of roughly 500, our annual spring cleanup operation  is a massive undertaking for us. We sweep our  entire street network, including back lanes and sidewalks. Crews will also clean up litter and debris in our parks. On average, approximately 45, 000 tonnes of debris is collected during the process.
This year's spring cleanup operation is anticipated to begin on April 24, weather permitting, and expected to last between five and six weeks.
Not all streets get temporary "No Parking" signs ahead of cleanup operations – these are typically only placed on streets may be a challenge for crews. They help ensure the streets are cleaned quickly and efficiently during scheduled clean up times.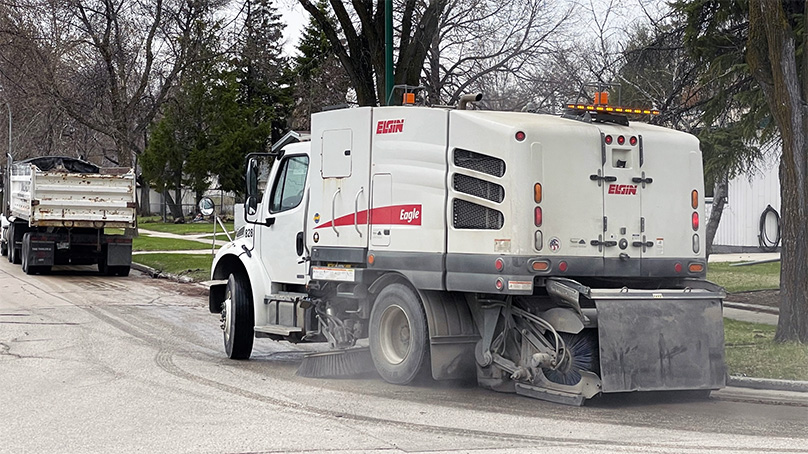 You can find out when street cleaning will be happening on your residential street by using the Know Your Zone app. Download the app on your mobile device for free at the Apple App Store or Google Play app store.
Once the app is updated to the current version, add your address to your favourites and you'll receive push notifications approximately 24-hours in advance of planned cleanup operations on your street.
When your street is slated to be cleaned, make sure to find another place to park or you could be ticketed and/or towed.
You can also follow the progress of our spring cleanup activities by viewing an interactive residential streets cleanup status map.
Originally posted on April 20, 2020.
Homeowner, renter and business information Transportation and streets