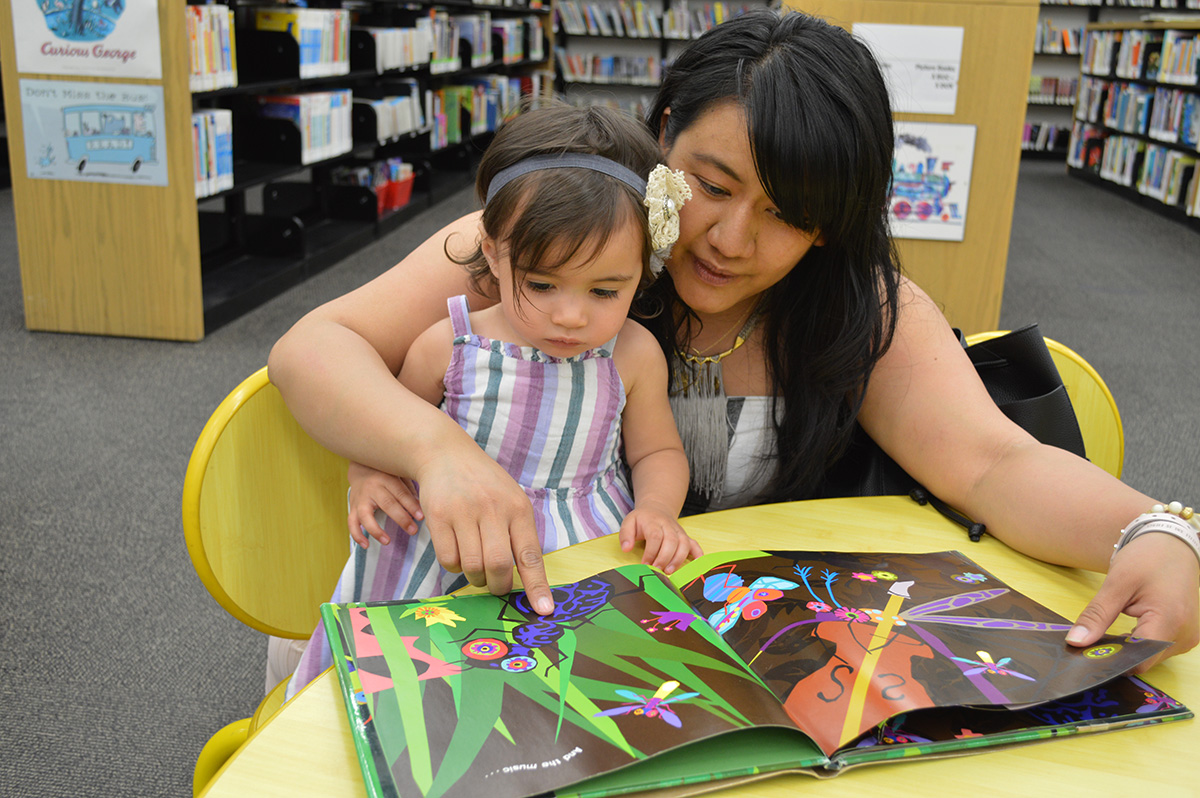 Celebrate International Literacy Day on September 8 with a visit to one of Winnipeg Public Library's 20 branches.
There are many benefits to visiting the library with your family. Participating in early literacy programs (which feature interactive stories, songs, and rhymes) helps to build your young child's pre-reading skills.
Early literacy skills begin to develop right from birth. A child's positive early experiences with books and language lay the foundation for success in learning to read.
"There is so much you can do to help build reading readiness at home. Talk, sing, read, write and play with your child. Try to read together every day, and make reading a warm and happy experience," said Karin Borland, Manager of Library Services.
To encourage early literacy skills, parents and caregivers can also point to pictures in books and encourage their child to describe what they see, share the names and sounds of letters and words around their child (traffic signs, food packages) and show their child examples of print in daily life: making grocery lists, reading recipes, or following an instruction manual.
Baby Rhyme Time, Toddler Time, and Family Story Time – all programs offered at Winnipeg public libraries - include tips to help families create a literacy-rich home environment. These free programs run in the fall, winter, and spring and registration for the current fall session is ongoing.
Another way to celebrate literacy is to take part in Science Literary Week, an initiative of the Natural Sciences and Engineering Research Council of Canada. This year's theme is E is for Energy and from September 16 – 23 there will be programs for school-age children or teens at each library branch.
These programs give participants the opportunity to learn more about the world around them with fun hands-on science activities. To see all Science Literacy Week programs and to register, visit our Program and Events Calendar, phone any library branch, or contact us online.
In addition to Science Literacy Week programs, the library has a new Science Reads book list filled with recommendations for pre-readers and school-age children.
Libraries, recreation and leisure