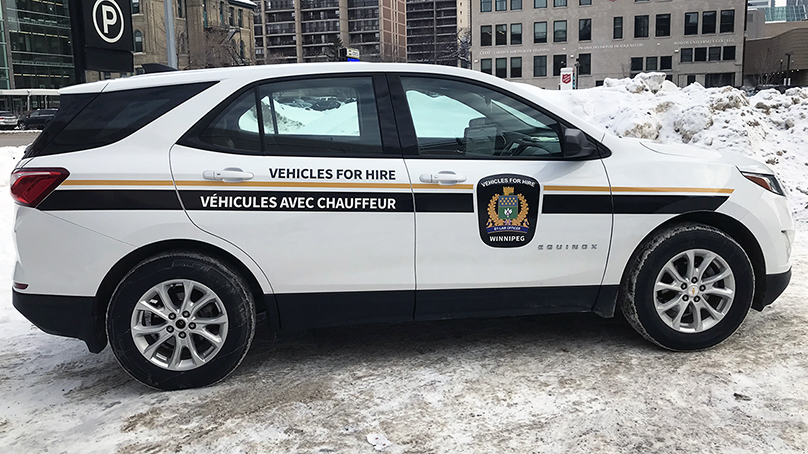 If you've taken a taxi, rideshare, or limousine trip and experienced an issue, remember to contact 311 to report it.
Since taking over licencing and regulating Winnipeg's vehicle for industry in 2018, we've increased enforcement so that passengers and drivers can have a safe and comfortable experience.
"Our enforcement officers conduct daily mobile patrols to inspect vehicles and make sure drivers are meeting their license requirements," said Grant Heather, Manager of Vehicles for Hire.
We rely heavily on incidents being reported by the public to guide our enforcement and to open investigations.
Passengers or drivers experiencing an emergency should always call 911 first, particularly if there is an immediate threat. For all other incidents, the police non-emergency line can be called at 204-986-6222. Both 911 and 204-986-6222 are available 24 hours a day, 7 days a week.
Those more serious issues, as well as lesser disputes or issues involving driver conduct or fare disputes should be reported to 311. Concerns such as obtaining a lost item can also be handled by contacting the dispatcher directly.
"Even if your first call isn't to 311, we still want to hear from anyone who had a negative experience either during a trip or when interacting with a dispatcher," said Heather.
All complaints are taken seriously and are investigated by our enforcement team.
Understanding your rights when inside of a vehicle for hire is an important part of ensuring a safe and fair trip. These rights may be displayed inside a taxi or personal transportation provider, and are also available online.
Emergency and safety Transportation and streets