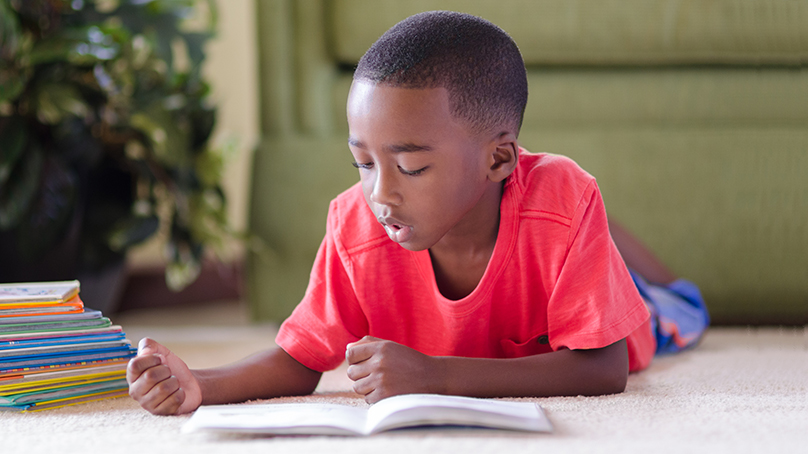 If you're looking for fun and free children's activities for your children to do this summer, why not have them join the TD Summer Reading Club? It is for children of all interests, ages, and abilities.
Visit any one of our Winnipeg Public Library branches to receive a free bilingual reading kit for children up to 12 years old. The kit includes an activity notebook, stickers, and a calendar to track reading and win prizes.
Children colour in each day they spend time reading or being read to and receive a ballot for every five days they colour in. Enter ballots at any branch for a chance to win great prizes, including books, swim passes, or tickets to a Winnipeg Goldeyes baseball game on July 30.
Offered in over 2,000 libraries across Canada, the club is an interactive way to keep kids reading, learning, and having fun all summer.
Pre-readers can also join the club and receive their free bilingual reading kit designed for caregivers to use with children up to 5 years old.
Teens in Grades 7 – 12 can pick up their bilingual Teen Summer Challenge Card at any branch or find it on the website. For each challenge completed, they will get one ballot to enter a prize draw.
There is a huge variety of free programs on offer this summer for children up to 5 years old with a caregiver, school age children, families, and teens. Check out the online calendar or view the What's On at Winnipeg Public Library brochure for more information on all summer programs for children, families, and teens. The club and summer programs run until September 1, 2023.
Originally posted June 16, 2022.
Libraries, recreation and leisure