The Commission on Accreditation for Law Enforcement Agencies, Inc. (CALEA) is an independent credentialing authority that formalizes leading practice in policing through a comprehensive body of law enforcement standards and a continuous accreditation process. To learn more about CALEA and the accreditation process, please visit http://www.calea.org
Image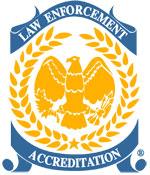 The Service voluntarily subscribed to CALEA in 1989 and subsequently achieved accreditation status in 1992. In 2016, the Winnipeg Police Board approved a policy requiring the Chief to maintain compliance with all applicable CALEA standards. The Service is the largest CALEA accredited agency in Canada, sustaining its accreditation status for over 30 years.
Re-accredited in 2021
On November 19th, 2021 the Service completed the  4-year review process; receiving a unanimous vote to extend accreditation status from a panel of CALEA Commissioners. The independent review not only confirms the Service meets or exceeds leading practices in law enforcement, it also affirms the Service's commitment to law enforcement excellence and continuous organizational improvement.
2021 CALEA Re-Accreditation Letter
Public access portal
In 2023, CALEA opened a public access portal specific to the Winnipeg Police Service. The purpose of the portal is to receive comments from the public regarding the Service's compliance with CALEA standards and overall candidacy for accredited status. These comments can be in the form of commendations or concerns. IMPORTANT: CALEA is not an investigatory body and will only consider the information in the context to the agency's compliance with CALEA standards. Please refer to the Professional Standards Unit's page for additional 'compliments & complaints' submission guidance.